Introduction to the FullCircle Program
In today's world, where do you go when you've got a drug problem, need support, and either can't or don't need to enter a traditional treatment program for substance use disorder? It's a tough situation for anyone, especially for young people. We think that The FullCircle Program's support groups are an excellent option for people in this situation:
The FullCircle Program is a 12-step based sobriety support group serving young people and their families. They are a 501(c)(3) non-profit and do not charge for membership in their support group. They are a community-based ministry who serves individuals struggling with a range of issues including substance abuse, gambling, pornography, depression, or eating disorders.
Often, families who contact us don't know if their child needs treatment, or they can't afford it. Though there are options we can explore to address the financing issue, we also often recommend that families in this situation try the FullCircle Program.
How The FullCircle Program works
The FullCircle Program operates like an alternative peer group, with an emphasis on fulfilling a young person's social needs while simultaneously helping them to grasp spiritual tools to help them stay sober (or discontinue addictive behaviors). The environment is accepting, loving, and fun.
Their facilities include coffee shops, meeting rooms, and individual offices where young people can feel at home and have fun. Each FullCircle location has multiple 12 step meetings for young people each week. Every Friday and Saturday night, FullCircle's programs facilitate sober social events for young people, allowing them to develop the relationships they'll need to maintain a lasting recovery.
Their program also includes a parent support group which meets weekly, where parents can share experience and learn from one another. Many parents report that these weekly support group meetings were as valuable to their family's recovery as the services FullCircle provided for their young person.
In our experience, their staff has been tireless in their devotion to helping young people. The majority of FullCircle's staff is in recovery themselves, and most of them are certified substance abuse counselors. Though the FullCircle program is not a rehab or counseling center, we have confidence in their staff to support, love, and provide guidance to each and every family we refer to them.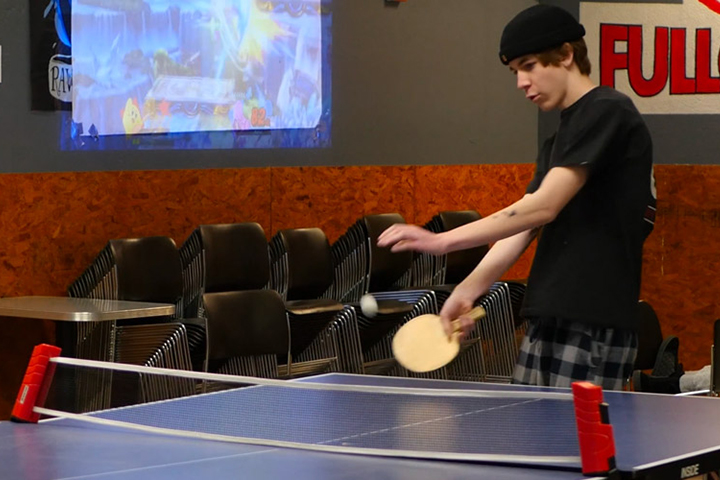 Where did the FullCircle Program come from?
FullCircle began in 2010 in Tempe, Arizona by Father John Bonavitacola at Our Lady of Mt. Carmel Catholic Church. Father John recognized that there were not enough programs available for young people and that many people had nowhere to turn. He noticed that not everyone is able to afford treatment programs and there aren't a lot of options for adolescents.
Father John set out to build a free program for young people that is a ministry of the church while tying in the basic, proven elements of alternative peer groups. The FullCircle Program was born! The support group in Tempe began small, with just a few young people and a small, dedicated staff to support them. The support group quickly grew to over 80+ families.
Over the years, the demand for their brand of prosocial, family-centered support groups has led them to open similar programs in Missouri, Colorado, and Georgia.
As of this writing, The FullCircle Program operates in four states with plans to open new locations in the coming years.
Who could benefit from The FullCircle Program?
Just like any other substance abuse program, it's important to determine whether someone is a good fit before committing to The FullCircle Program. In general, the FullCircle Program might be a good fit for you or your family if:
The young person has a clear substance abuse problem or other addiction
The young person is between the ages of 13 and 25
The family is willing to attend weekly parent meetings and be involved in the recovery process
Situations where you might consider the FullCircle Program:
If you've recently completed a treatment program and are looking for a high quality long-term aftercare program for young people
If you're not sure that your loved one's drug problem / problematic behavior is serious enough to warrant a treatment program, but want to seek support anyway
If you can't afford traditional drug and alcohol treatment
The FullCircle Program is possibly not a good fit if:
The young person's situation is life-threatening or they clearly need a higher level of care (such as a residential, inpatient, or intensive outpatient program)
The young person needs to be hospitalized
As with any other level-of-care decision, we recommend you consult with a professional to determine a course of action. A great way to do this is to simply contact the FullCircle Program and ask for an initial consultation. They will help guide you through the process of deciding whether their program is a good fit for you or not, and they are happy to make referrals to outside programs if a higher level of care is recommended.
Is FullCircle a good replacement for substance use disorder treatment?
FullCircle is not intended as a replacement for substance use disorder treatment. This is especially true when the severity of an individual's addiction and/or problematic behavior indicate that a treatment program is necessary. As stated above, FullCircle is a support group not a treatment program or a rehab.
As such, families should enter their program knowing the potential limitations. In general, individuals who need drug and alcohol treatment should probably seek ways to enter a program. Luckily, there are numerous scholarship and funding opportunities that exist.
If this is the case, the staff at the FullCircle program will be more than happy to provide you with referrals and assistance in your journey.
From the FullCircle program's website:
"The scope of these services will certainly not fulfill every need; in some cases, this may be no more than the first step in the journey of recovery. If your family is faced with issues such as these, we urge you to take this opportunity to assess your situation, clarify what is most important to you, and decide to make a start."
There is Hope
FullCircle's sobriety program has grown by leaps and bounds since it's inception in 2010, and this is because they are a high quality program providing real solutions to families who need them.
If you or your family member is in a situation where they could benefit from a supportive environment that encourages, fun, spiritual growth, sobriety, and positive peer connections, give the FullCircle Program a try.